10 Common Real Estate Questions Asked by Homebuyers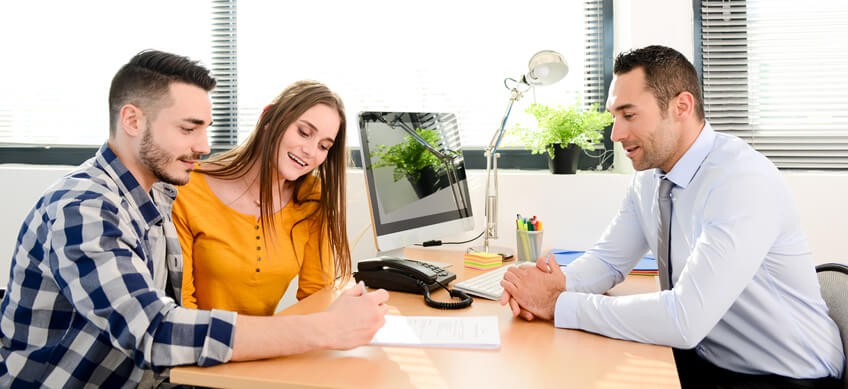 Many homebuyers are clueless when it comes to the home buying process, which can be complicated and daunting for a first-timer. That's why it's important to provide informative answers to their most basic, yet crucial questions. One great way to guide homebuyers along the way is by providing answers and solutions to these top questions, right on your real estate website.
Read on to know more about the 10 most common questions that homebuyers ask their real estate agents:
Should I buy or rent a home?

The first question that homebuyers usually ask is whether they should buy or rent a home. While renting a home is definitely cheaper and less labor-intensive, buying a home comes with more long-term benefits. A great way to inform a homebuyer is to put up a detailed blog post on your website about the advantages and disadvantages of buying or renting. Seeing the differences in a list, table or infographic format can easily help them gauge where they are at and what they are ready for.

What kind of home can I afford?

Homebuyers usually want to get an estimate of the kind of home that they can afford. With an online home affordability calculator, they can figure out a specific budget and set a price range based on their income and financial stability. Check out an example of this in action on Sherry & Co.'s website, which has a handy mortgage calculator on the homepage: sherryandcorealestate.com

When should I apply for a mortgage pre-approval?

Many homebuyers make the mistake of obtaining a mortgage pre-approval only after they find the perfect home. Without one, home buyers will have a harder time finding a willing seller. Simplify the pre-approval process by breaking it down on the Buyers page of your website just like on The Altman Brothers' website: thealtmanbrothers.com/buyers

How do I look for a home?

Since buyers often don't know where to start looking for a home, you need to create ways for your buyer to search effectively. A great example is seen on the Higgins Group website, where buyers can find a home by searching by area, searching by specific property type, browsing through market reports, or simply going straight to a real estate agent. Check out their website here: higginsgroup.com

What are the local amenities and resources in my area?

When buyers are looking for homes, they also take into consideration the nearby schools, shopping areas, hospitals and event centers. Having a resource list just like on Brandi Pratt's website at brandiprattrealestate.com/resources can already direct the buyer to the establishments and institutions in each community.

Is it possible to buy a home and sell my current one simultaneously?

While it is possible to do both transactions at the same time, a homebuyer must first assess the pros and cons of proceeding this way. Providing an FAQ on your website can help your buyer weigh the advantages and disadvantages of both situations and make an informed decision.

Can I still back out of a deal?

Buyers are legally allowed to back out from purchasing a home. The only catch is the buyer losing their earnest money deposit. Get the buyer up to speed on the nitty-gritty aspects of the home buying process by posting a detailed blog post on the topic. They will definitely appreciate your expert opinion on the matter.

Do I really need a real estate agent?

Working with a real estate agent is a huge advantage in helping a buyer find the home of their dreams. The best way to convince a buyer is to connect with them on a personal level. Jimmy Martinez's introduction on housesinla.com talks about his main goal of providing the best real estate services to his clients.

Can I trust my real estate agent?

Buying a home involves cooperation and a leap of faith from the buyer to the agent. While buyers are initially hesitant to work with a new real agent, word-of-mouth marketing can help change their minds.

How much do I pay a real estate agent?

Homebuyers are often confused when it comes to computing an agent's commission fees. Having a calculator feature on your website can easily give your clients an estimate of how much their agent will be getting and encourage transparency in the transaction.